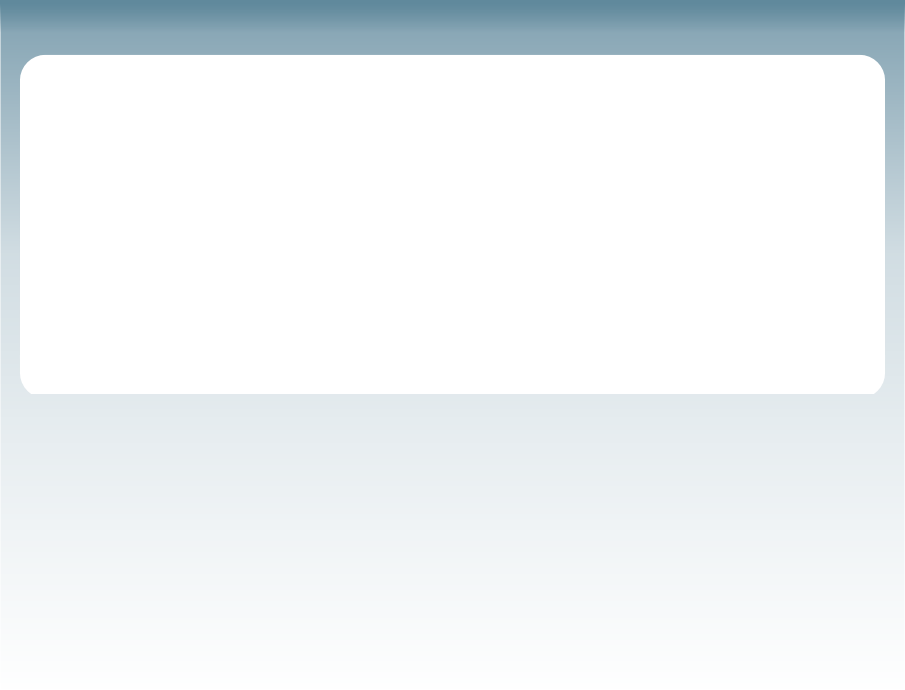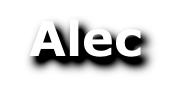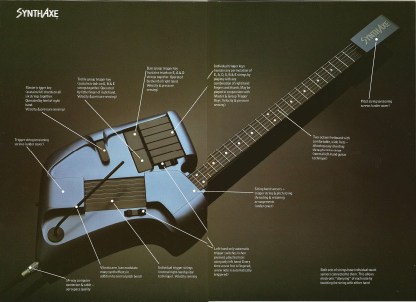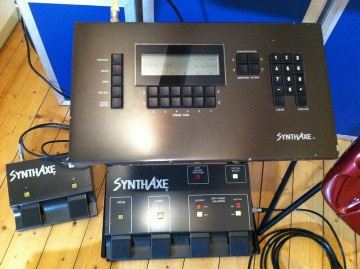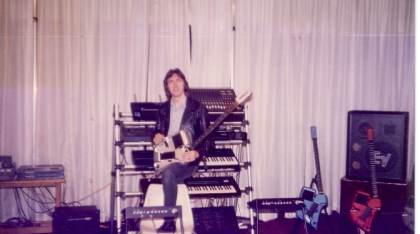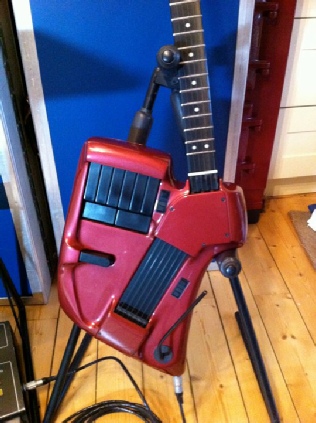 In the mid 1980's, I was living in Oxford and had a good job working as an electronic engineer when the SynthAxe company decided to relocate to Witney - only 12 miles away. It was an opportunity not to be missed!

The SynthAxe was a revolutionary guitar synthesizer controller which utilised the very latest technology to give the player of the instrument unprecedented control over synthesizers using MIDI.

I knocked long and hard on their door until they gave me a job as a production engineer. They knew that I was very keen and and I ended up taking a large pay cut - but with the promise of proper remuneration if things went well. So I was well motivated to work hard.
Allan Holdsworth was inspired by the instrument and used to demonstrate his amazing musicianship and proficiency at our trade show stands.

I travelled to California to upgrade all the prototype instruments when the internal "Transducer" circuit board replaced the original "Analogue" board.
Alec's SynthAxe Console,
Pedal unit and Step-On pedals
Alec's SynthAxe Controller
in "Porsche Wine Red"
Center spread of the original
1985 SynthAxe brochure
Allan Holdsworth demonstrating
on the SynthAxe stand at the
Chicago NAMM show in 1985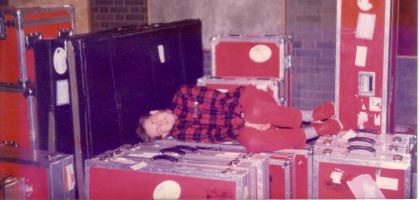 This is me, exhausted after working with
Neville to pack up all the gear into 35 flight
cases at the end of the Chicago NAMM show
Unfortunately despite endorsements and promotion by world class players such as Allan Holdsworth and Lee Ritenour, the instrument was never a commercial success and eventually the company ceased trading. Fewer than 100 instruments had been produced in total.

In the final months I was paid with a SynthAxe system since cash was tight.

I have owned this system since 1986 and feel privileged to have been part of the SynthAxe story.

The cables were deteriorating (a common problem for SynthAxe systems) so I have recently had brand new set of replacement cables specially made.
I made this video when I first starting
thinking about selling the system.
The system includes the SynthAxe Controller, Console, Pedal unit, Step-On pedals.

I also have the original manual, circuit diagrams, some spare parts, promotional material and magazines from the mid 1980's, internal documents and memos from the SynthAxe company, demo plastic vinyl disks, badges, flight cases and original VHS demo tape.

Alec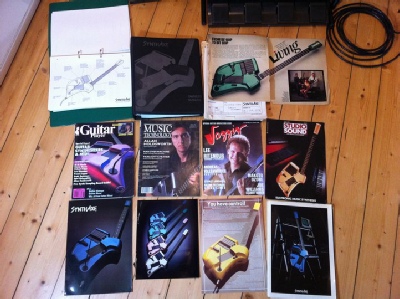 Alec's SynthAxe Memorabilia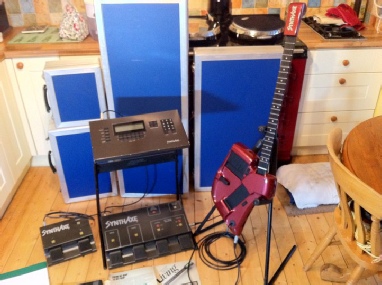 Alec's full SynthAxe System
I often get asked: "Is it still for sale?" - It is NO LONGER FOR SALE since it has been sold recently (October 2013).
Testing the SynthAxe
This video shows that everything is
working correctly
Fretless Fun - Me messing around
with a fretless bass sound in a
retro 1980's stylee....

The original SynthAxe demonstration
video made in 1985 and featuring
Neville Marten
In my role as production engineer, I developed test procedures for the instruments and attended international trade shows such as the Frankfurt show and NAMM shows in the USA, first as a technician, then later also doing demonstrations. It was my dream job - electronics combined with guitars and foreign travel.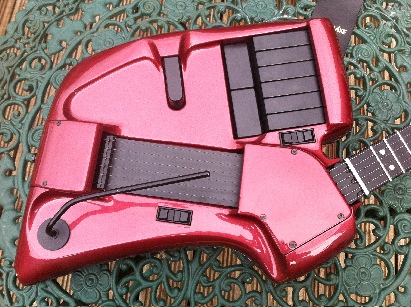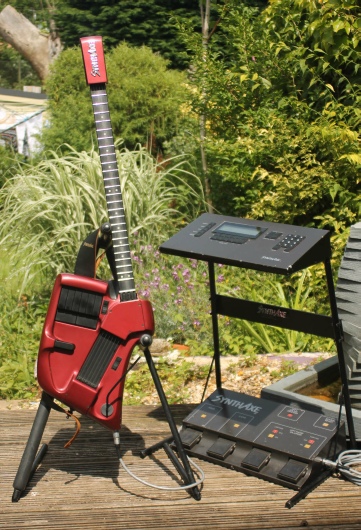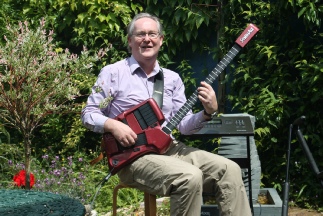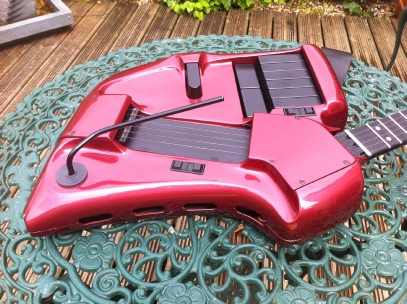 My system has now been SOLD
(October 2013)